NEWS
Kuami Eugene pimps his new Range Rover with a golden look (video)
[ads1]
Kuami Eugene, a Lynx Entertainment signee, has given the Range Rover Dr. Kwaku Oteng, the CEO and member of Angel Group of Companies, gave him last month a makeover.
He brought his car pimping to a new level by covering the new whip in a stunning Rose Gold and Carbon Fibre color combination.
Dr Kwaku Oteng's other beverage brand, Adonko Next Level Energy Drink, has Kuami Eugene as its brand ambassador.
He was presented with the vehicle during a brief ceremony in Accra for reportedly helping to boost the energy's sales since its launch.
The Range Rover was originally white, but Kuami Eugene, who believes that beauty is important, has given it a gleaming new look that has given social media users a new subject to talk about this week.
The Range Rover's bewitching new look is extremely stunning and eye-pleasing, yet some of his detractors contend that he is behaving like a village champion.
See more of the car in the gallery below.
He enlisted the help of StunnCust Autoworks, a car company known for customizing a wide range of cars, which had previously dressed up the musicians' Tron Camaro in Olive Yellow.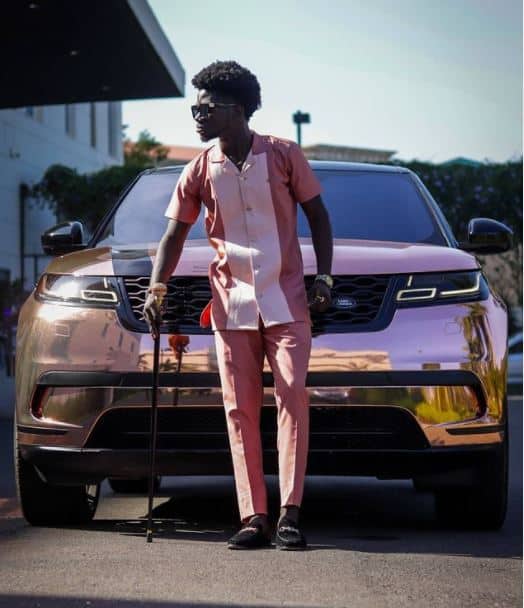 [ads2]