NEWS
Identity of Man who got Adu Safowaa Arrested finally revealed.
[ads1]
The person responsible for Adu Safowaa's arrest on the 13th of May 2021 has been identified.
Afia Schwarzenegger had called for Adu Safowaa's arrest over some outrageous accusations made against her, according to reports.
Following the arrest, new information emerged indicating that Afia Schwar was not involved in the arrest of Adu Safowaa, but rather one Mr Chris.
We have discovered the true identity of the young man who demanded Adu Safowaa's arrest after accusing him of having HIV.
Below is a picture of the man;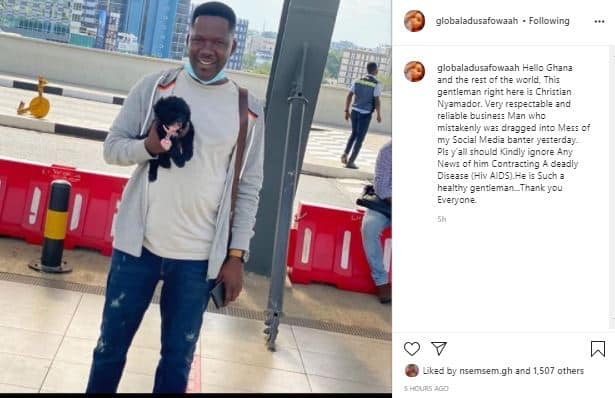 [ads2]