NEWS
"I didn't penetrate her, I just fondled her bræst" – Man arrested for r@ping 11 years old girl speaks (Video)
[ads1]
The Nigeria Security and Civil Defence Corps' Kwara state command has reported that its Gender Unit operatives have arrested a 31-year-old mechanic manwho was allegedly caught raping an 11-year-old girl named Memunat Saheed in the Popo Giwa area of Ilorin, Kwara State.
On Saturday, one of the officers of the Nigeria Security and Civil Defence Corps caught the perpetrator, Yusuf Abdullahi, in the act of molesting the little girl who lives in the same apartment with him.
In his confessional comment, Abdullahi, a father of three, said he was sleeping when Memunat came into the room to wake him up and asked for his phone.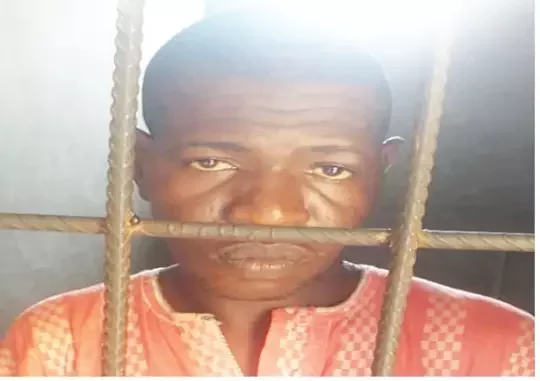 The suspect said that he took out his phone and played an Indian film for her, but that the film aroused him.
The suspect also revealed that he works as an auto mechanic in Eyenkorin village, a suburb of Ilorin, and that his wife is expecting a child.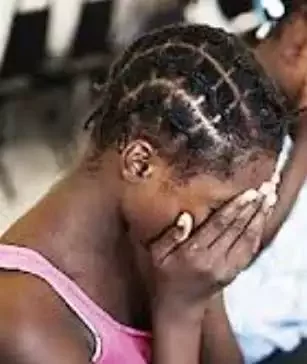 "I live with my wife and three children at Atako residence in Popo Giwa area of Ilorin in Kwara state," he said. My wife recently gave birth to a child, and we share a home with Memunat. I was taking a quick nap when the minor barged into the room and jolted me awake. She demanded that I hand over my phone, which I gladly did, and that is how the whole incident began.
" I was only fondling her breasts and I hadn' t penetrated her private parts. "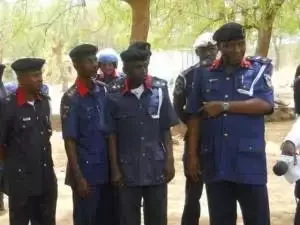 The victim was taken to hospital for medical attention, according to Babawale Afolabi, the Public Relations Officer of the Nigeria Security and Civil Defence Corps of the Kwara state command, who confirmed the incident.
"The case was reported to the Corps' Gender Unit on Saturday, May 15, 2021," a spokesperson for the command said. The incident occurred about 10.30 a.m., when one of our operatives at the Kaiama Division discovered Yusuf Abdullahi, 31, having canal knowledge of a 12-year-old child."
The suspect will be charged after the investigation is done, according to a Corps spokesman.
watch the video below.
[ads2]